The right insurance cover for the Coronavirus & Travel Warning
Dear sales partners,
The Coronavirus pandemic and the regular changes in travel restrictions and travel alert levels – currently for almost all countries in the world – present us all with major challenges.
People who (have to) travel abroad on business, want to study abroad or are simply looking for relaxation are asking us about suitable insurance cover. 
What can we insure in connection with the Coronavirus and travel warnings? We have summarised the answers to the most important questions for you.
Insurance cover in our standard products
Our general insurance terms and conditions formulate a general exclusion for trips taken despite travel warnings. However, the following lines of business are not affected if it concerns a pandemic travel warning. Insurance cover applies to :

•    cancellation protection (except for the insured event travel warning)
•    travel luggage insurance
•    travel accident protection
- travel liability insurance
According to the general insurance terms and conditions, insurance cover is excluded for the following classes in our standard products if there is a current level 5 & 6 travel warning at the time of departure:
•    Travel curtailment protection
•    Extra return travel protection
•    Delay protection
•    Transfer protection
•    Travel health insurance (exception: RK364 with risk surcharge – see next paragraph)
International health insurance for countries with travel warning 5 & 6
HanseMerkur offers the possibility of taking out a valid international health insurance policy despite a pandemic-related travel warning by charging a risk surcharge on the premiums of our international health insurance (RK364). The insurance cover, including risk surcharge, is already available from EUR 6,-/day.
This is how easy it is to take out RK364 for travel warnings 5 & 6
Insurance can only be taken out via our Service Centre. Please send an email with the data of the person(s) to be insured required for the policy to reisepartner@hansemerkur.at

- Last name, first name
- Date of birth
- Destination
- Start and end of trip
- Address and email address of the policyholder
- Desired classes (health, accident/liability/assistance)
- Option for direct debit
- Your agency number
We will conclude the insurance contract for your customers within 2 working days (Mon-Fri) if the information provided is complete. You receive the commission stipulated in the contract. If there is no commission agreement for this product yet, we will send it to you as soon as possible.
More information about the product and booking
Coronavirus travel protection – suspected infection and quarantine
The standard cancellation cover also provides cover in the event of actual infection with COVID-19 in the sense of unexpected and serious illness. 
But what if the client "only" had contact with an infected person, but is not (yet) ill himself, but, therefore, has to be quarantined by a doctor or the authorities before his departure? What if the customer is denied boarding by the airline due to increased temperature and is unable to make the journey?
This new type of risk can be covered by taking out our Coronavirus travel protection. The product offers the customer
•    Cancellation cover
•    Travel curtailment (except travel warning 5/6)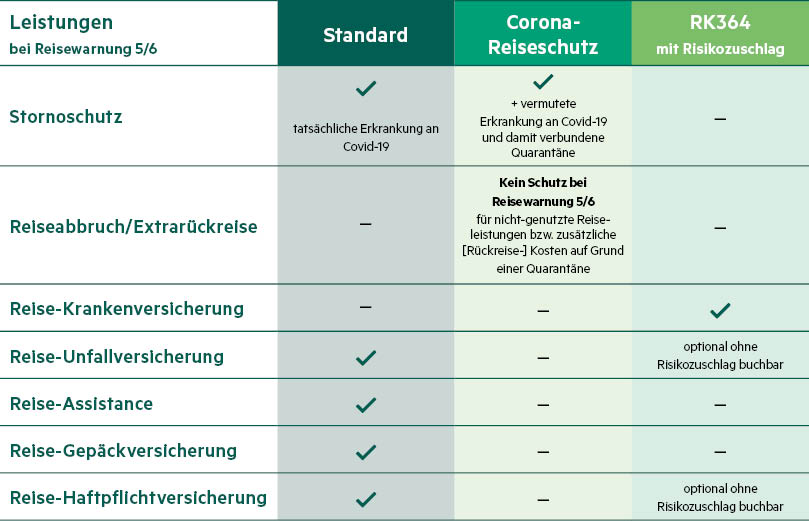 If you have any questions about travelling with the Coronavirus & travel warnings, you will find suitable answers in our Coronavirus FAQs.
All contact options:
Vienna sales office
We are available for you Mon-Fri from 9:00-17:30
Phone: +43 (0)1 710 48 40
Email: reisepartner@hansemerkur.at
Your contact persons in sales:
Andreas Haberfellner
Tourism: Upper Austria
Business Development for the whole of Austria
Tel.: +43 664 92 72 882
Email: andreas.haberfellner@hansemerkur.at 
Sabrina Nimmrichter
Tourism: Vienna, Salzburg, Tyrol, Vorarlberg, South Tyrol
Tel.: +43 664 92 72 872
Email: sabrina.nimmrichter@hansemerkur.at
Markus Illmeier
Tourism: Vienna, Lower Austria, Burgenland, Styria, Carinthia
Tel.: +43 664 620 90 93
Email: markus.illmeier@hansemerkur.at